My first set of dryer balls was the bumpy plastic kind that left blue streaks on the inside of the dryer. Eventually they cracked and were relegated to the recycle bin. By that time, felted wool dryer balls were making their appearance on the market. They were certainly quieter than the plastic ones, and I knew they would last longer. But they were beyond my budget so I invented my own using fabric and yarn scraps. Here I'll show you my version so that you can make your own dryer balls for yourself or as a gift.
Tools and materials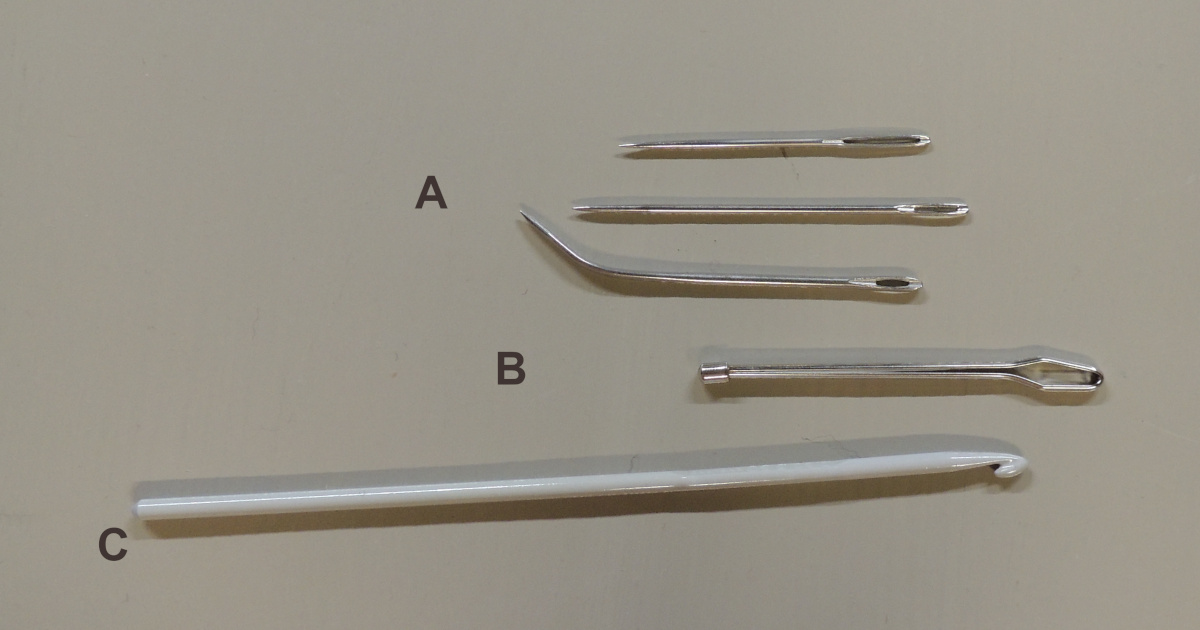 As promised, the necessary tools are pretty basic. You will need a large-eyed needle or a bodkin or a medium size crochet hook (somewhere in the 2-4 mm range a.k.a. US sizes B-G). Scissors could also come in handy, but they aren't absolutely necessary.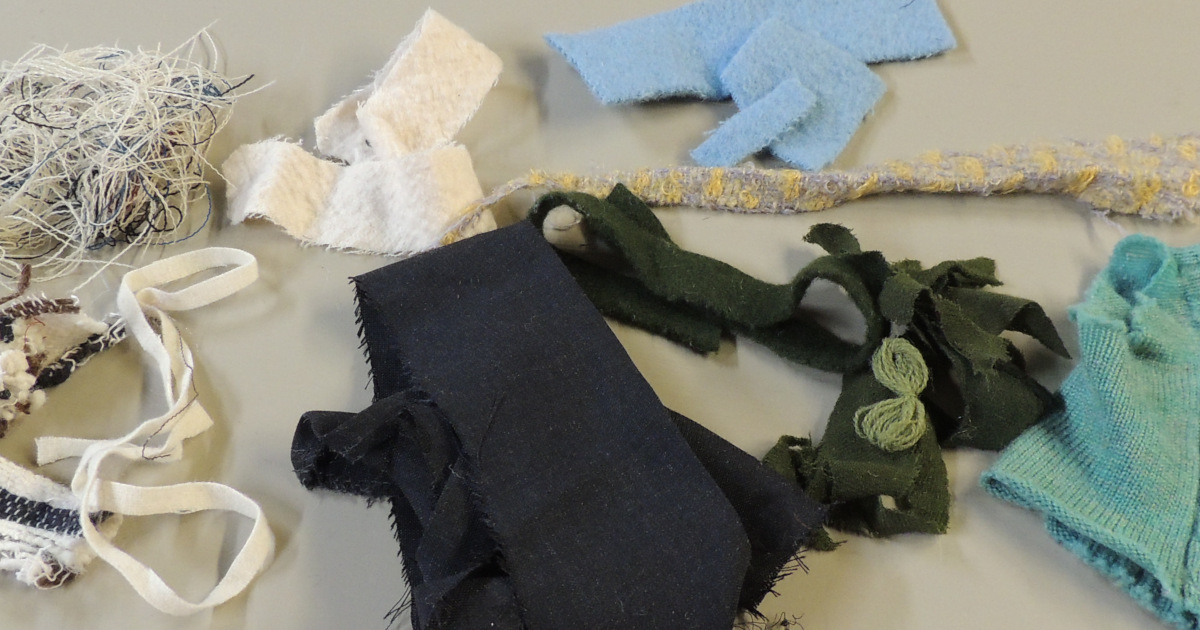 Your materials need to be 100% wool and they need to be clean. You will need yarn for the outside layer. However, the core of a dryer ball can contain woven or knit fabric scraps, yarn pieces, or even unspun roving. As long as it is clean and 100% wool, it can be used. My dryer balls have sewing scraps and bits of worn out socks in them.
Make the core
Roll your core materials up into a fairly smooth ball a little smaller than your fist. Start with the smallest pieces and roll them up in the larger pieces. Loose edges and flaps will disappear when the ball is wrapped with yarn.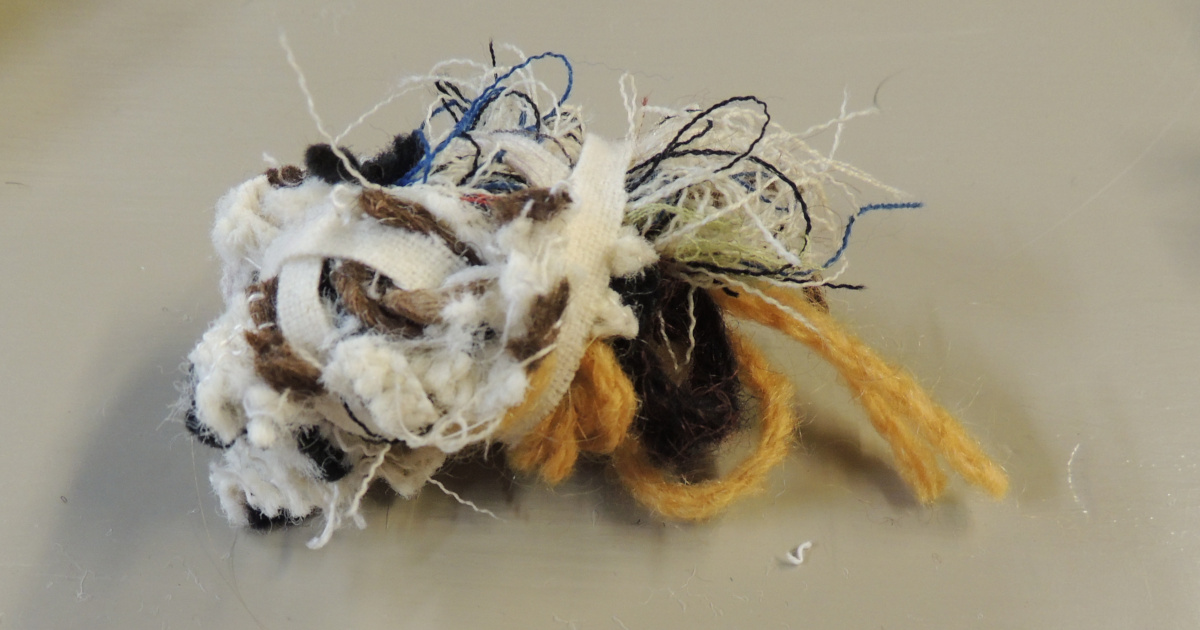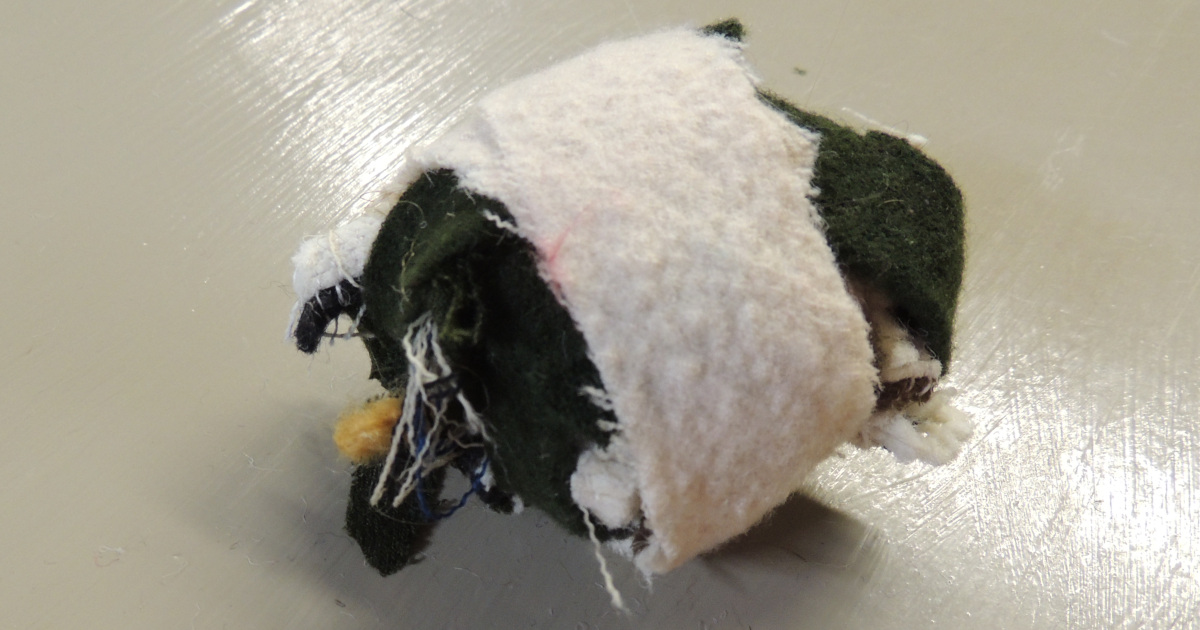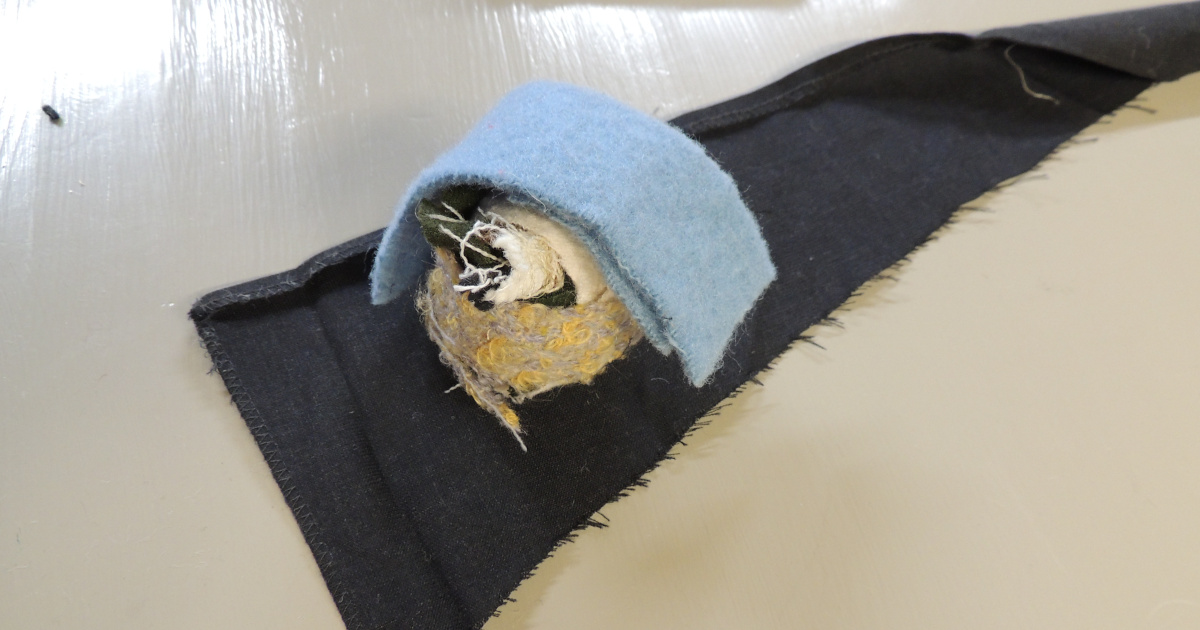 Take one end of the wrapping yarn and hold it under your thumb while you hold and wrap the core. Once the yarn end has been wrapped over a few times, it will stay in place without needing to be held. (This layer will be barely visible when the ball is done so if you have some "less-preferred" yarn, use it here.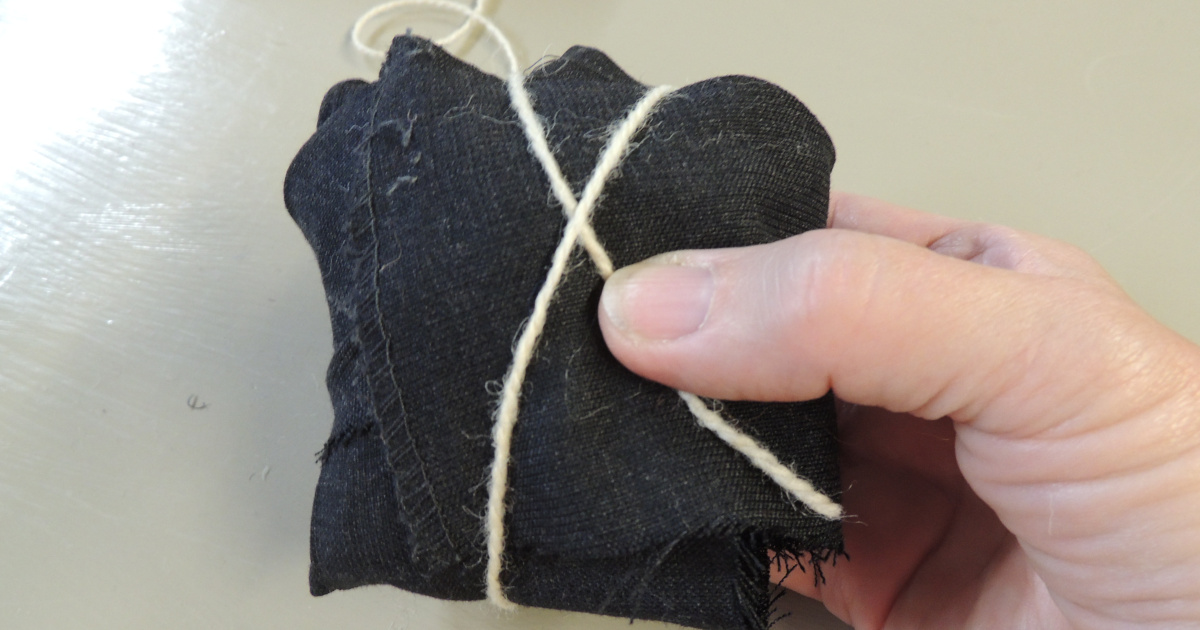 Wrap all over and around the core, working in all directions for an even layer. The wrapping should be snug but not stretched hard. If you need to add a new piece of yarn, just start it the same way you did the first one. There's no need to tie knots.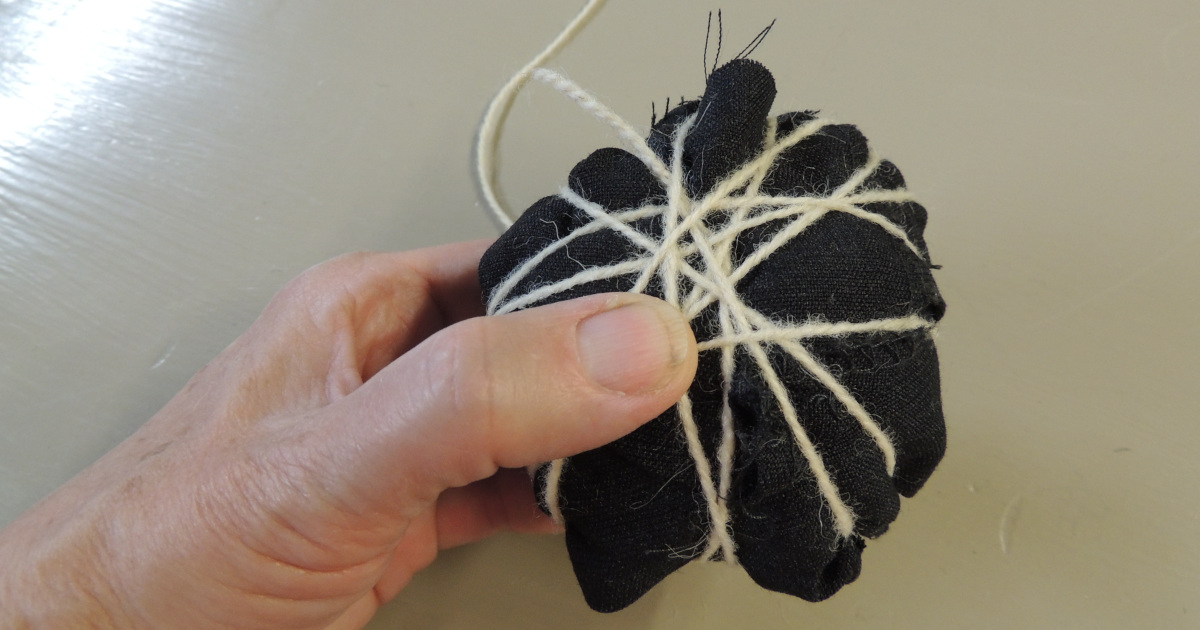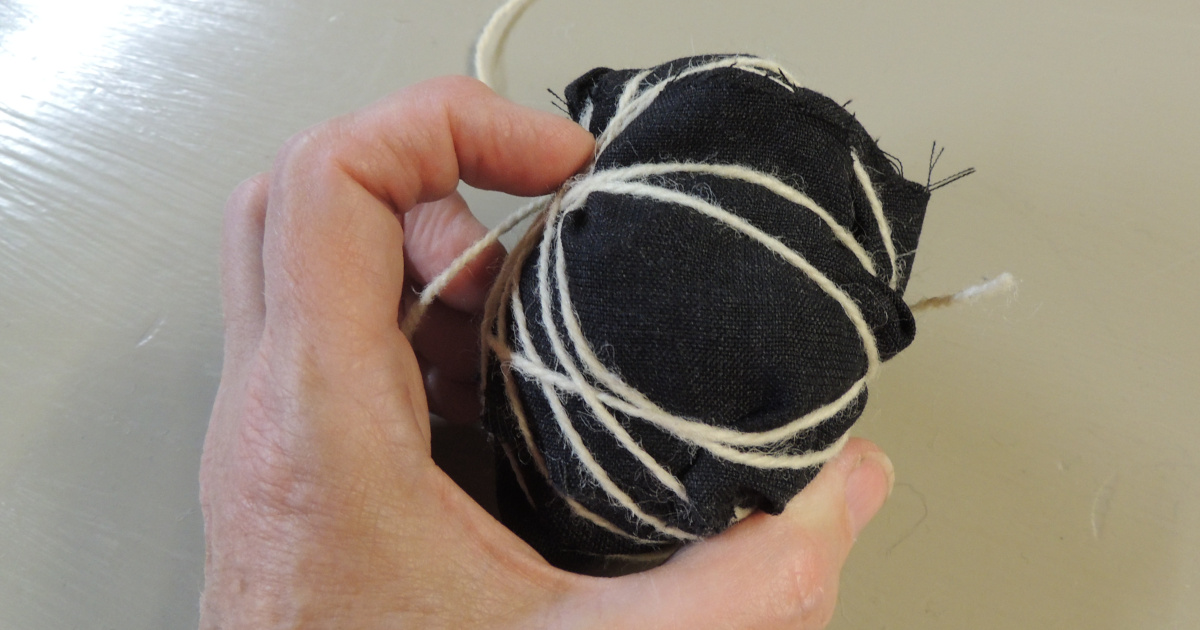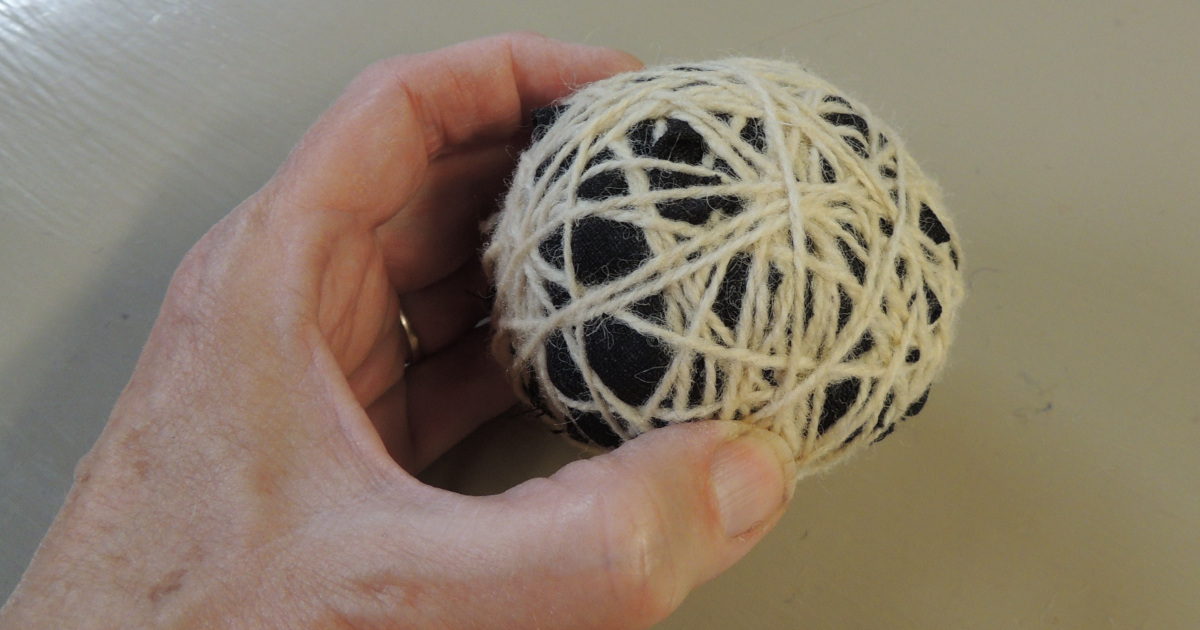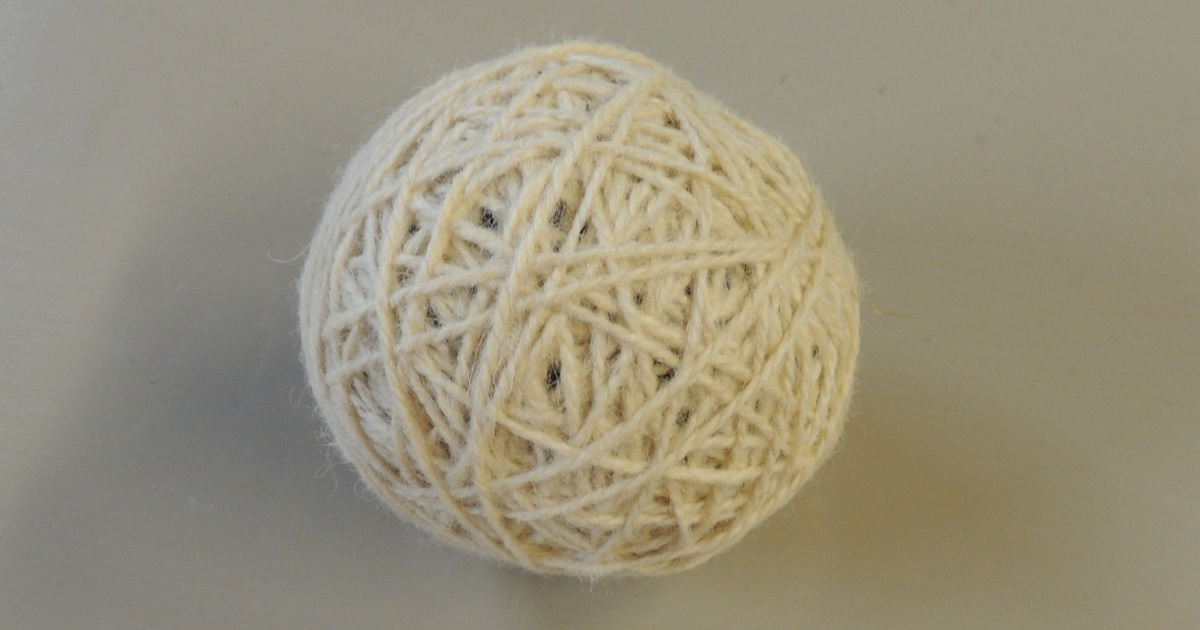 Outer wrap
If you used ugly yarn for the core wrapping, now is the time to switch it out for a colour you like. Keep wrapping, working smoothly and evenly. Unlike a commercially wound ball of yarn, you don't want the strands all lined up side by side. You want a network of crisscrossing lines that are not easily disturbed. Continue wrapping until the ball is tennis ball size. Use the need;e/bodkin/crochet hook to tuck the yarn end under.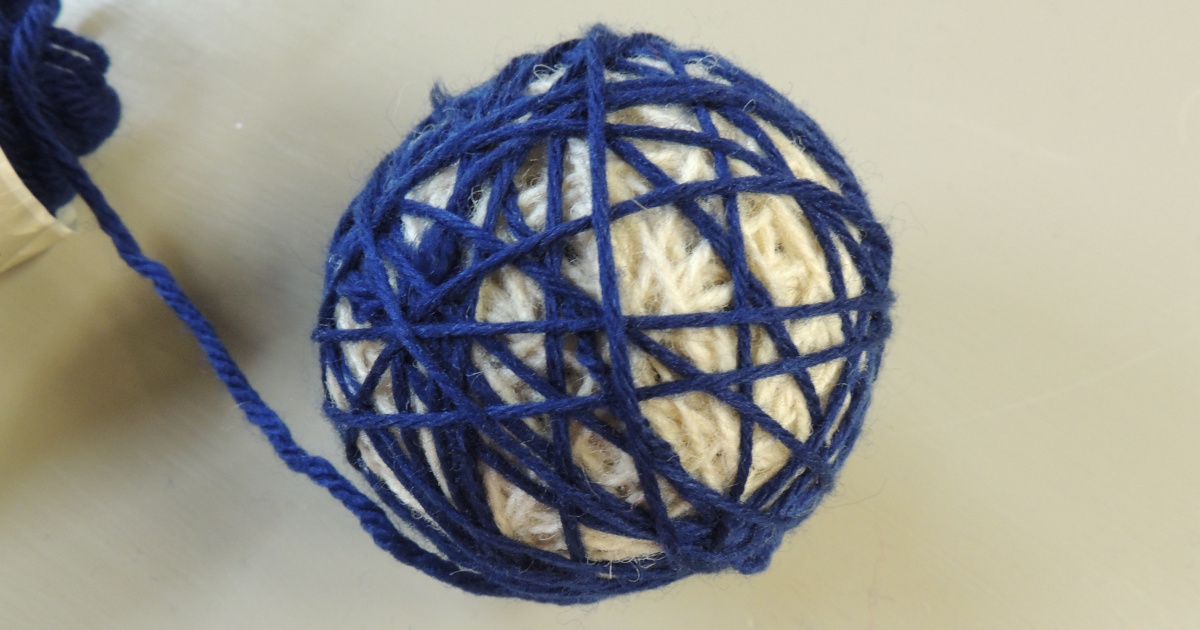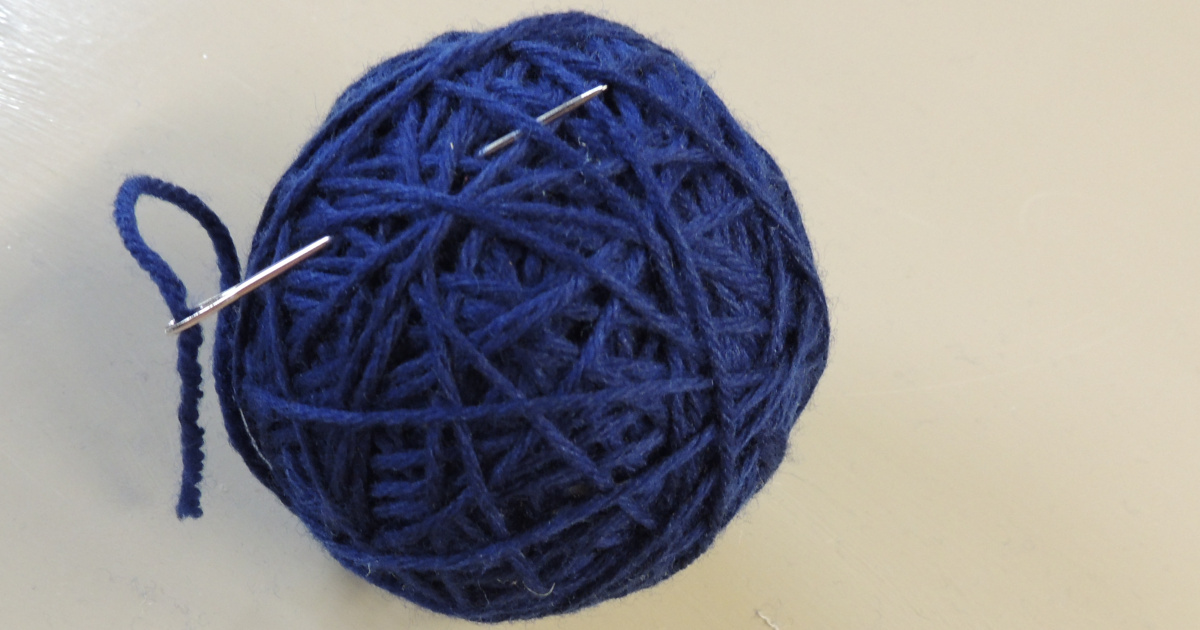 Secure it with stitches
One snag is all it would take to unwind the whole ball and leave you with a real mess in the dryer. This final layer is not just decorative. It holds the ball together. The way it looks, however, is up to you.
You can cover the ball in random stitches or design intricate patterns. Sometimes I embroider, like in this sample, but I often use a crochet hook to chain stitch instead. You can be as plain or fanciful as you like so long as when you're done, there are no large uncovered patches left. If you can follow a piece of wrapped yarn for more than 3 cm (1″) without it being stitched down, it needs to be secured.
This step can be the most fun. It also takes the longest. You may want to start with a basic design for your first ball before you tackle a series of family portraits on the next ones. Monogrammed dryer balls make nice gifts for students moving away from home or for bridal showers. The lettering doesn't need to be fancy to feel personal.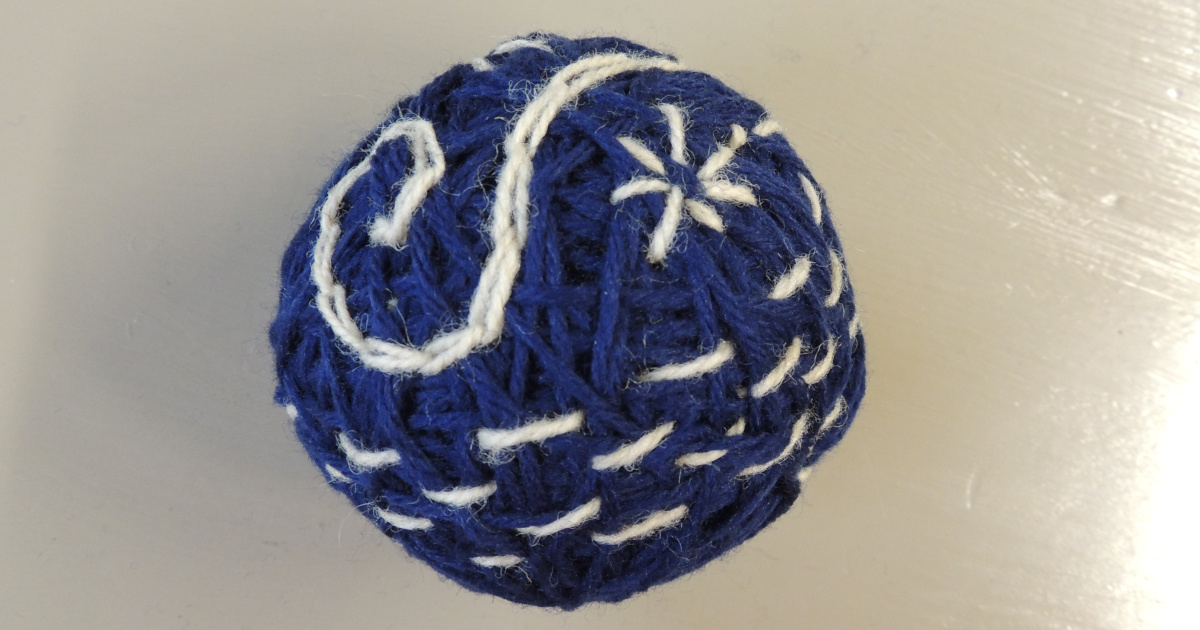 Alternate uses
This technique would work to make unbreakable Christmas tree balls. Take a look at Temari balls for extreme design inspiration. Design options open up when the balls don't have to be dryer safe.
Closely stitched balls are also ideal as baby gifts. When baby becomes toddler and starts snagging the dryer balls for play, (s)he might as well have a personalized set that doesn't keep disappearing on laundry days. A quick surface cleaning followed by a trip through a hot dryer will take care of just about any dirt that accumulates.
These balls are not recommended as pet toys because teeth and claws would quickly expose the yarn wrapping and create a choking hazard. (I have not found this to be an issue with children because the balls are too big to fit in their mouths. Besides, the fuzzy wool is not pleasant for human chewing.)
Whether they're for yourself or to share, dryer balls are another good way to put your scraps to good use.