I make (or remake) a lot of stuff but it rarely gets diverted to my personal closet. That was made all too clear when I was mentally preparing for an event and realized that none of my made-by-me, made-for-me options were right for spring. So this one's for me – a green with green re-woven shirt that can serve as a comfortable extra layer.
At the studio there's a gray and black one that I really like but I need a different colour scheme.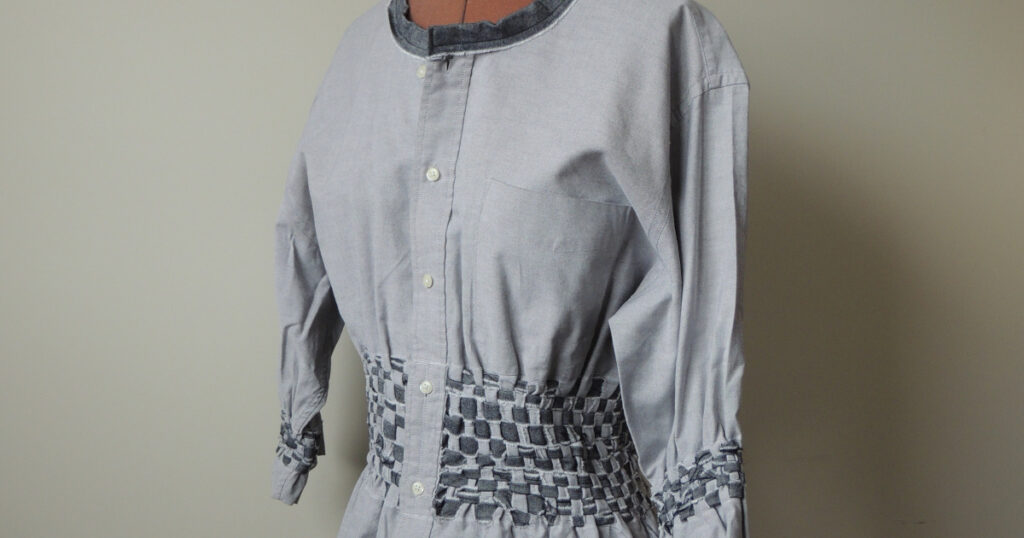 There's also a sunny bright surfboards shirt that's a lot of fun, but it's more casual than I want for this event.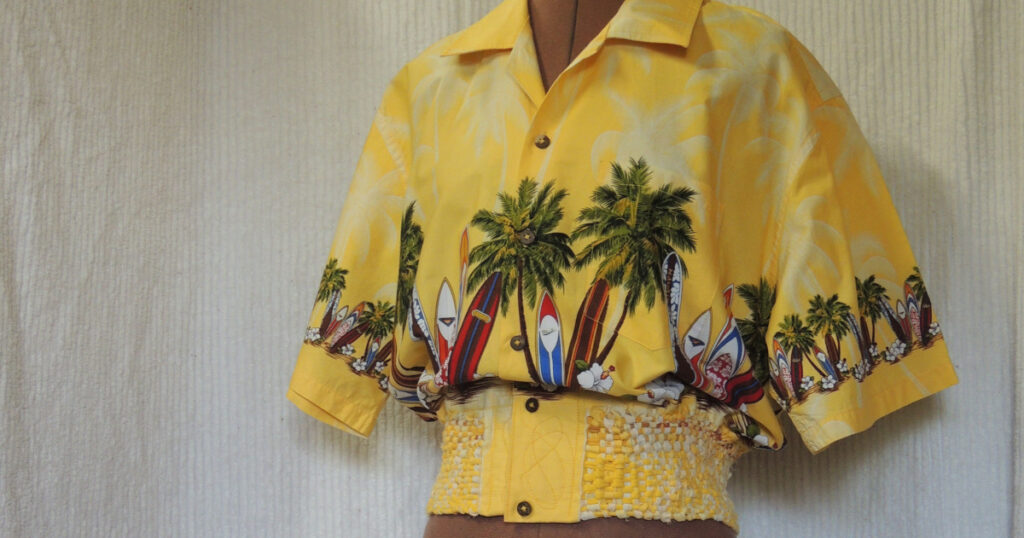 So I'm at the weaving board for my own custom made re-woven shirt. That doesn't happen often. I hope it gets done in time!