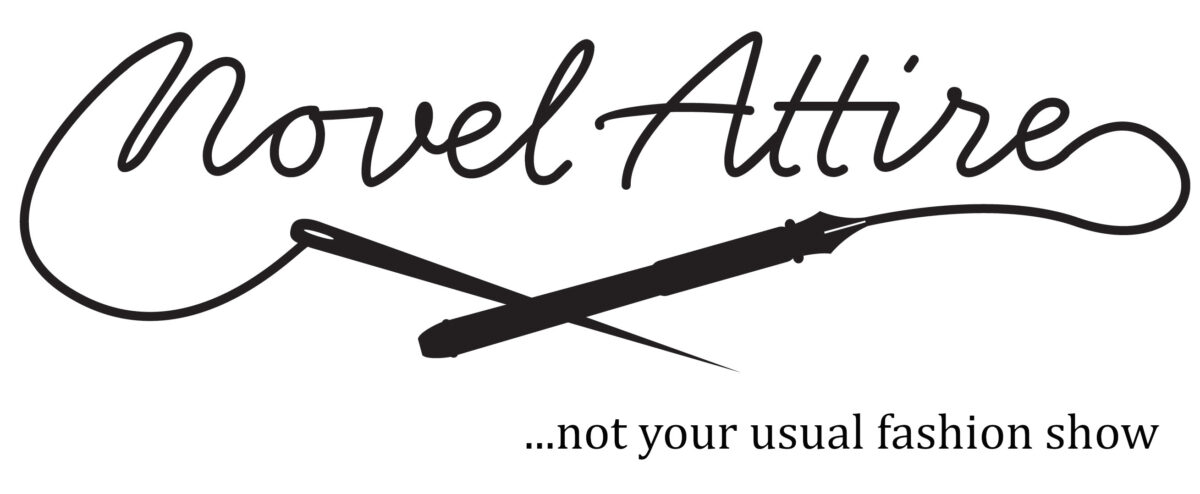 What comes to mind when you pull on your favourite sweater? What were you wearing when your life somehow changed forever? When did what you wore, first become a statement about who you are? Why does your closet contain things you know you'll never wear again? What is the strangest thing you ever wore in public?
If we were sitting around the dinner table, and I asked you about your most memorable piece of clothing, what would you tell me?
Novel Attire is a theatrical fashion show that tells stories, plays games, and invites the audience to vote as we pit characters against each other. Our soundtrack is original live music. Our tagline is "Fun, fashion, and perhaps a hint of madness." All this to boost local independent small businesses.
Chapter 4: 1001 Canadian Nights is in the works and would like your help. Instead of going to familiar fiction and fairy tales for our inspiration, we would like to collect clothing stories from our community. Some of the stories will make it into our show. More will be included in an illustrated anthology to be published in book form. If we use your story, you'll get a free copy of the book.
We will accept original, family-friendly stories in any written style – prose, poetry, drama, letters, fact, fiction, etc – so long as they are no more than 500 words long. We will also accept transcriptions of oral stories and English translations of stories originally written/recorded in other languages as long as the person submitting them has permission to do so. (For further details, please read the guidelines on the submission form below.)
Will we get 1001 stories? Who knows? More important than sheer numbers, we would like to see entries from a huge variety of ages, cultures, ethnicities, genders, and classes. Underneath all those categories and divisions, we're all just people who wear clothes.
Story submission form – Novel Attire: Chapter 4 – 1001 Canadian Nights
If you have a clothing story that you would like to share with us, please email it to novelattirestories@gmail.com with a completed copy of this form. Paper submissions can be mailed to SeeingSquared, 1 Union St., Elmira ON N3B 3J9.
Information collected here will only be used for collecting and editing the stories and for sending out the finished books. Submissions sent without this form will be ignored.
You may submit up to five (5) stories in any written format – fiction, non-fiction, poetry, prose, etc, maximum 500 words/story. All submissions must be your own work, or that of someone you are legally entitled to represent. They must be suitable for a "General" or "Family" audience.
Submissions received by Saturday, March 11, 2023 will be considered for inclusion in our next show (August 12, 2023) and/or our printed anthology. Submissions received by Saturday, May 13, 2023 will be considered for inclusion in the printed anthology only.
Writers whose story/stories are selected will receive a free copy of the printed anthology. Additional copies will be available for purchase.
("Novel Attire" is a SeeingSquared production and, as such, all "Novel Attire" assets are owned and administered by SeeingSquared.)