They say it's all about who you know. A few years ago I instigated an annual event called "Novel Attire…not your usual fashion show." It promised "fun, fashion, and perhaps a hint of madness." One of my collaborators/co-conspirators was Rachel Behling of Auburn Vintage Clothiers, who is now also working with the Fashion History Museum in Cambridge, ON. Rachel asked, on behalf of the Museum, if she could interview me about my design process. Of course I agreed!
Rachel visited my studio where we talked about how I sort and organize my materials, where ideas come from, how I convert concepts into actual products, and how waste is recaptured. We looked at finished garments and other pieces that are still in the works.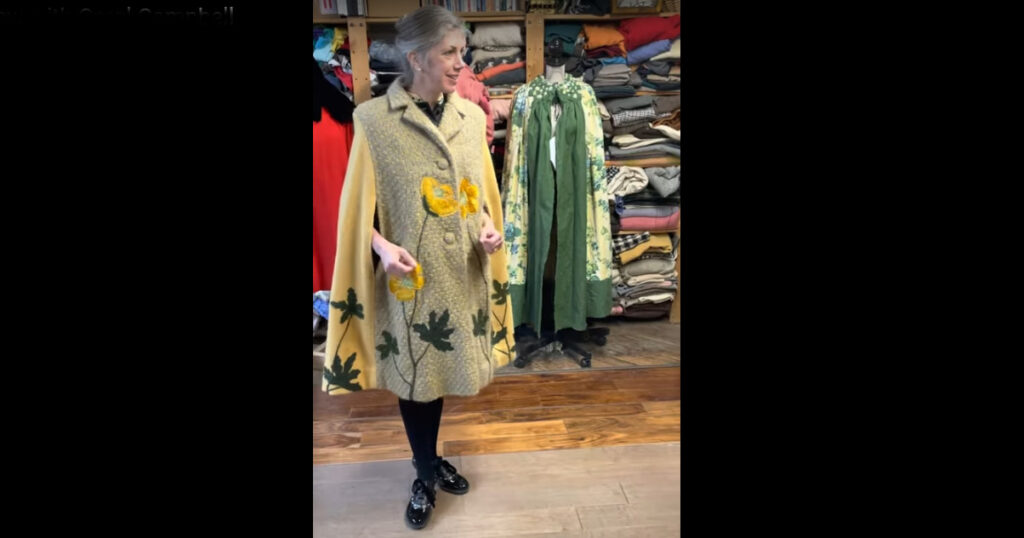 So now my work is part of the virtual collection at the Fashion History Museum! The interview is posted here on the Museum's YouTube channel. I hope you enjoy it!